Local Stadiums
The Westin San Jose places you in close proximity to experience the thrill of San Jose sports including NFL Football, Major League Soccer, and NHL Hockey. Cheer on the local teams at Levi's Stadium, Avaya Stadium and SAP Center.
For music fans, these venues host some of the most popular bands and musicians every year. Playing everything from rock, country, and pop, you're sure to find a concert that suits your music taste.
Traveling with the whole family? Don't miss the stadiums' family events such as circuses and events on ice.
View our full list of things to do in San Jose>
Levi's Stadium
9 Miles
Cheer on San Francisco's professional football team or attend your favorite concert at Levi's Stadium. This 1.85 million square foot stadium features a team store and museum with 11 unique exhibit spaces.
Quick Facts:
Seating - 68,500
Luxury suites - 165
Club seats - 8,500
Environmentally friendly design achieving a LEED Gold certification
Three full-service restaurants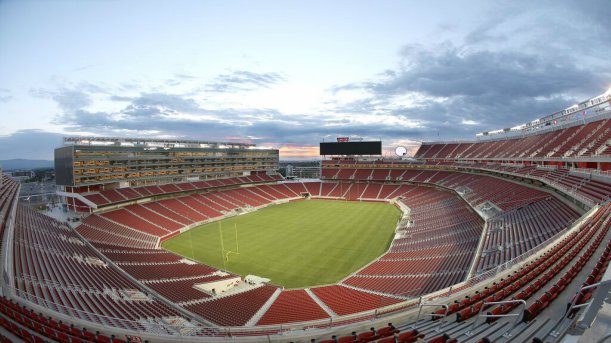 Avaya Stadium
3 Miles
Home to the San Jose Earthquakes, Avaya stadium is an open air soccer stadium with a natural grass playing surface. The stadium is located on a 74-acre site and features a two-acre Epicenter fan zone.
Quick Facts:
Capacity - 18,000
Luxury suites - 16
Club seats - 576
Roof designed to cover all seats and hold in sound
World of Beers
The largest outdoor bar in North America
SAP Center
1 Mile
Experience the action of a professional hockey game, or attend an entertaining show on ice at SAP Center. The arena hosts approximately 150 events every year including Olympic athletes and Grammy award-winners.
Quick Facts:
Nicknamed the "Shark Tank"
Formerly known as HP Pavilion
Capacity - Up to 19,190
Fully furnished penthouse suites hosting up to 36 guests
300-seat full service restaurant